Professional HVAC Serving Aurora Area
Wondering what a new furnace will cost you? Want to know how much a tune-up on your air conditioner will be? Contact us at Maximum Heating & Air Conditioning in Aurora to request a free estimate on the work you need for your home.
We know unexpected costs can be scary, so we work to ensure our customers have the information they need on what is such an important investment for your home. We are happy to provide you a free cost for service work or installation at no cost to you.
Call us at (630) 788-4688 or fill out this online form with the work you're interested in getting done and we will get back to you right away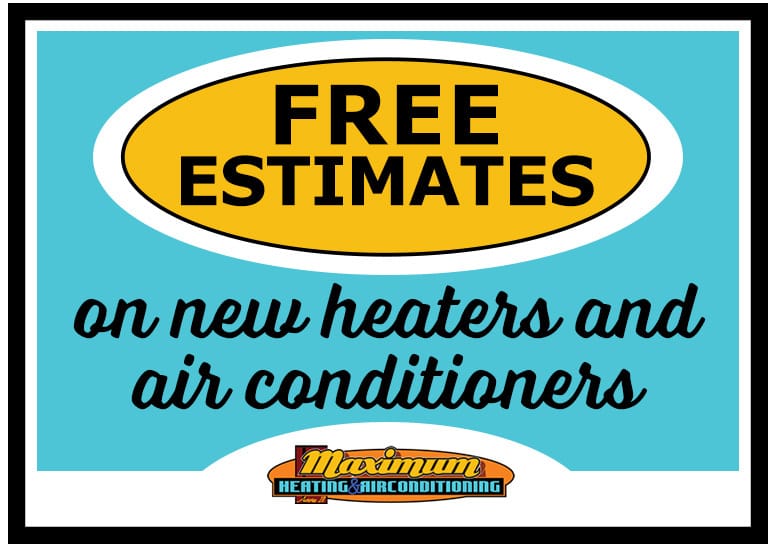 Payment Assistance
Needing a way to pay for the work you need to be done? Maximum Heating & Air Conditioning has several payment options that can help provide you with the financing help you need.
HVAC Work You Can Rely On
When you call Maximum to handle your home's heating and cooling needs, you can rest assured that you will get a quality job done at a fair price. We have provided highly trained HVAC service to Aurora for two decades.
In addition to providing ongoing discounts and coupons for great deals on HVAC repair and installation, we have a reputation for doing great work without breaking the budget. Just read through the many testimonials of Aurora residents who are satisfied with our work and our cost.
Call us at (630) 788-4688.