How to Cool a Home Office
Cooling a Workspace When Working from Home in the Summer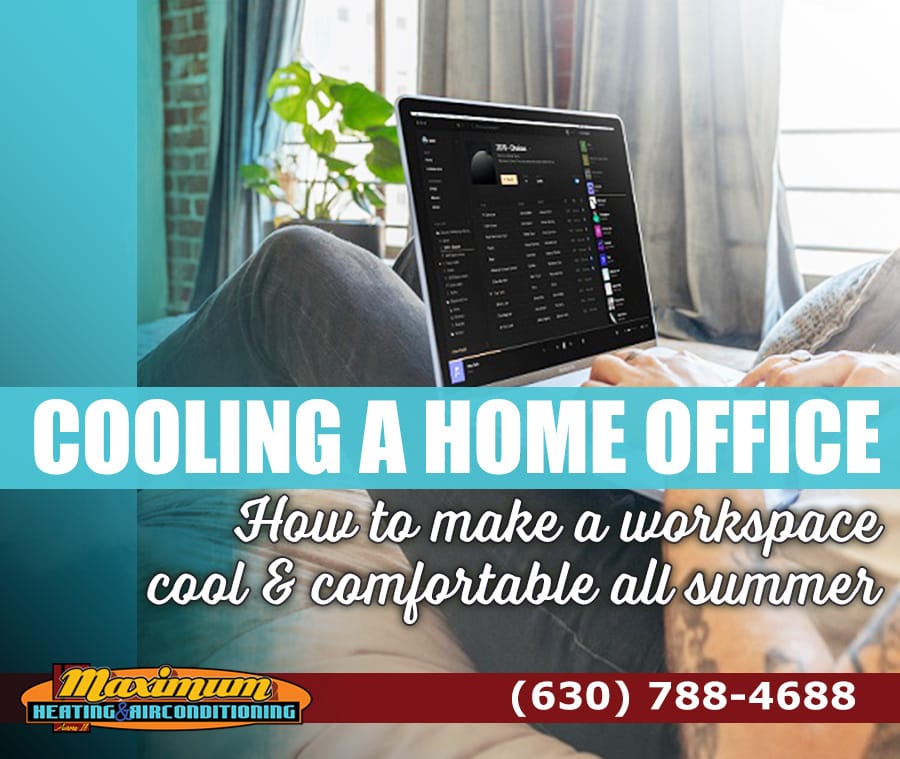 We work out of our homes these days more than we ever did before. But for many of us, our homes weren't designed with a home office, and so we're making do with finding whatever space we can to get our jobs done. That is leaving many people working in less-than-ideal conditions with a workspace that doesn't have air conditioning and gets uncomfortably hot over the summer.
COVID 19 has played a massive role in replacing where some of us spend our workdays. Working from home can come with benefits (no commute, staying home with your pets, working in your pajamas), it can be a difficult situation when you don't have a comfortable place to get your work done.
Converting a Room to a Home Office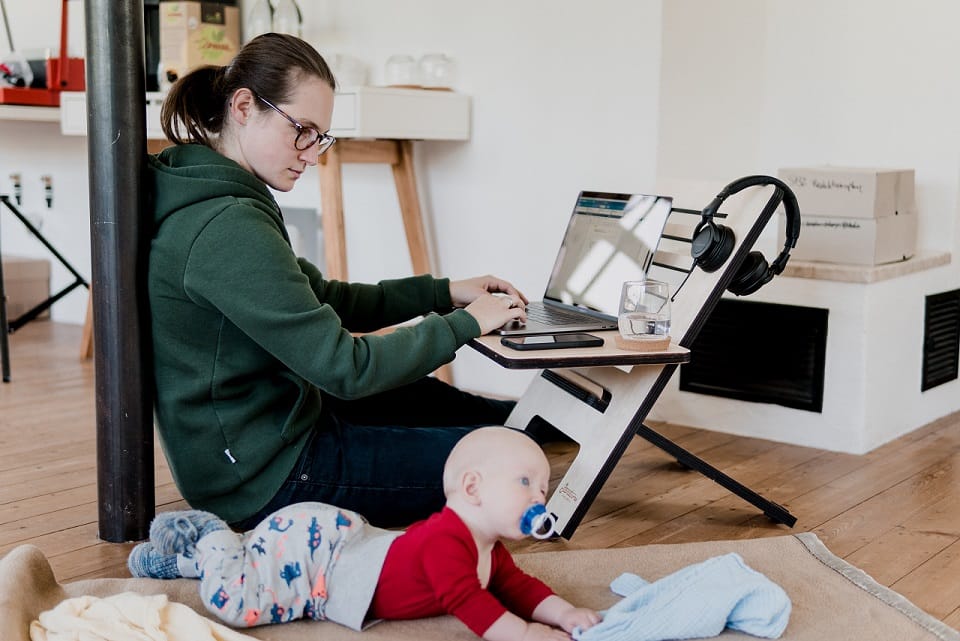 Thanks to modern technology, many of us can work from home for companies thousands of miles away as long as we have internet access to do the work. But a computer and internet access are not all you need. Being comfortable and productive in your home office is important for productivity and worker satisfaction. That means you need to have a large enough space with enough light and sufficient heating and cooling to keep you comfortable.
Do you have a converted home office that doesn't get good heating and cooling? Do you make it work in the winter with the help of blankets and slippers but are now dreading how hot that space will get this summer?
If you have a workspace not designed to get the proper temperature control needed for regular use, you are probably facing a very uncomfortable summer. Fortunately, you don't have to work in a space that is not tolerable for 40 hours every week. Maximum Heating & Air Conditioning, serving the entire Aurora, Il area, has some helpful tips for finding the best area to convert into a home office. And if you do not have many options for a workspace, learn how to make nearly any uncomfortable room work well for a proper space you can get your work done.
Picking the Right Room
If you're looking to purchase a home with a built-in home office, good luck. Most houses do not come with a ready-made home office. Instead, people will pick a house with an extra bedroom for this purpose. But other spaces make for possible home office work.
What rooms make for a perfect home office?
Extra bedroom
Finished basement
Formal living room (especially if it isn't needed for most meals)
What rooms should you avoid converting into an office?
Your dining room and kitchen are not usually great options. They tend to be noisy, have limited space, and are probably too crowded with furniture.
Your own bedroom would also be problematic. It's is not a good idea to do office work from the sanctity of your bedroom space.
Unusual home office options to consider:
Foyer or entry way
Attic
Sunroom
Garage Bonus Room
These spaces do not typically get used regularly. So while they may be 'available' for your home office, that also means it probably wasn't designed to provide a lot of comfort.
These rooms are not usually set up to work with your home's central heating and cooling system. They are hot in the summer (especially during the middle of the day) and are cold in the winter.
But this can easily be fixed!
Do you want to know if you can convert an uncomfortable room into a perfect home office? Our Contact Maximum Heating & Air to see how we can fix the problem of rooms that don't sufficiently stay cool in the summer or warm in the winter. We provide free estimates for new installations and would be happy to help you create a comfortable home office space!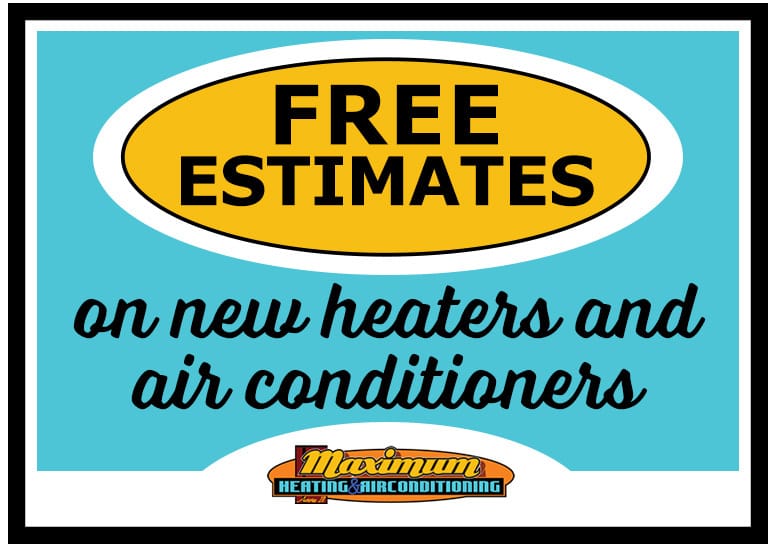 A Space Your Ducts Do Not Reach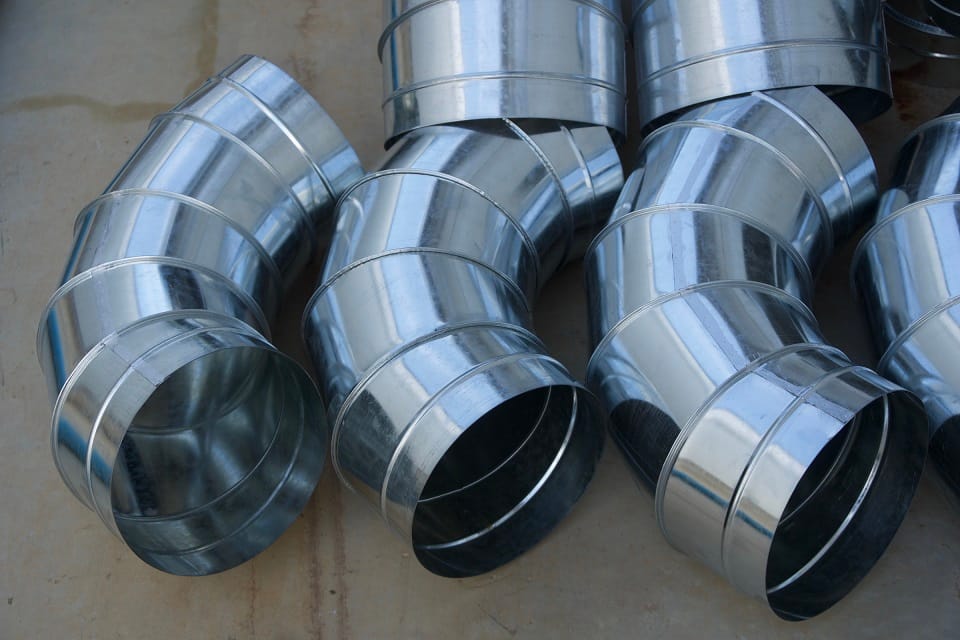 If you are working in a space not connected to your home's heating and cooling system, that is not a problem. You can get complete and efficient home cooling without any ducts!
In the past, converting home spaces to get heated and cooled required extensive ductwork to connect them to the primary HVAC system. This can be invasive, take a lot of time, and cost a lot of money.
Fortunately, there are several great heating and cooling options that do not require ductwork! Ductless mini splits are a perfect ductless option for homeowners to get all the heating and cooling they need. Maximum Heating & Air Conditioning are Aurora's professional installers of mini split systems. Call us today at (630) 788-4688 to learn how they could solve your home's comfort needs.
Mini split systems are perfect for spaces without any ducts. They also provide great heating and cooling solutions for rooms that are hard to get cool or warm, such as:
Garage bonus rooms
Home additions
Sunrooms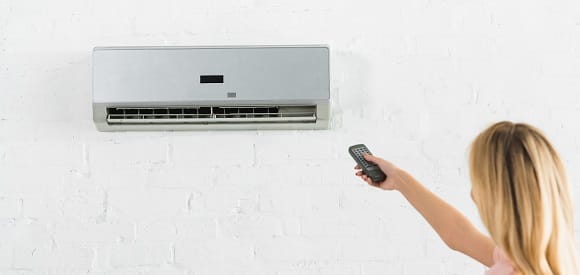 The mini-split units are relatively small and non-invasive, even in a relatively small room. They consist of two devices, an air handler unit that is either hung on a wall or is floor mounted. This is connected to a condenser that is located on the outside of the house.
If the space you are converting into a home office doesn't have ducts or isn't getting adequate heating or cooling, mini splits are an excellent option! Call Maximum to learn more at (630) 788-4688.
Small Ways to Cool a Home Office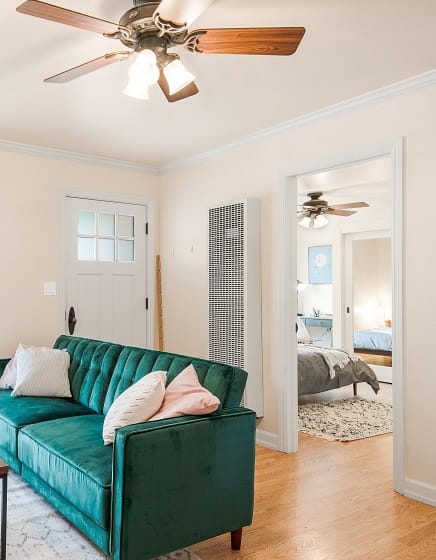 Whether or not you have a home cooling system, there are several small things you can do to help keep a space cooler over the summer.
Hang dark curtains and keep them closed. The bright sun coming in doesn't just cause glares on your computer screen. It also heats the room. Installing dark, thick curtains in your home office and shutting them will prevent the sun's natural light from overheating the room.
Use fans. Whether it's a ceiling fan or floor fan, circulating the air can help you get some relief. Running fans use energy, so only have them on while using the room.
Tax Credits for Upgrading a Home Office
Converting a home office may qualify you for some big tax deductions! Work done on a space used for business can often be deducted from your taxes.
Typically to qualify for these tax credits, the space must be used for office work ONLY. Setting up shop at your dining table or on your bed would not count. To make sure you qualify, refer to the IRS website for their current office deduction requirements.
NOTE: The IRS often changes tax rules. They could change the information we are providing here on the day this article is published. (After all – we are heating and cooling experts, not tax experts!)